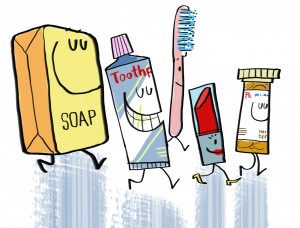 Get online coupons for these stores below. Reduce your grocery bill with Grocery University, a set of audio lessons crafted to save a lot more than you think you can on groceries.
Rite Aid – Common Sense with Money has the Rite Aid coupon deals including FREE Crest Pro Health Toothpaste or Oral B Complete Toothbrush plus overage after +UP rewards, FREE Rite Aid Hand Sanitizer after +UP Rewards, FREE Pearson Nips, Campfire Marshmallows, and Brach's Mellowcremes plus $.50 overage after coupon and +UP Reward.
CVS — Bargain Briana shares all the CVS coupon deals including FREE ThermaCare Lower Back & Hip Heat Wrap, FREE Alteril Sleep Aid Shot, Glade Spray for $.99, and Scunci Hair Accessories are B1G1 Free.
Target – This week's list of Target coupon deals include FREE Glade Expressions Mist Refill after coupons, Sonia Kashuk Spoolie Eyebrow and Eyelash Brush for as low as FREE after coupon, and Dr. Scholl's for Her Insoles PSA for $.99 each after coupons and gift card. Go to Target's online coupons.
Walgreens – Get all the Walgreens coupon deals including FREE Enfagrow Ready to Use Formula with two coupons, Oral B Complete Toothbrush, Scope Outlast Dual Blast Mouthwash, Crest Select Toothpaste, Glide Floss for as low as 2 FREE Scopes, FREE FRS Energy Shot, FREE 3M Air Allergy Advanced Nasal Filter, and FREE TRUEresult Blood Glucose Monitor.
Staples – Hip 2 Save lists the hot Staples coupons later today.
Coupon Database – Get all the latest coupons from online sources, magazines, and in store offers through our free Coupon Database.
Drugstore rewards comparison – Bargain Babe recently compared the drugstore rewards programs for CVS, Rite Aid and Walgreens to determine which store has the best policy.
New to coupons? Check out Bargain Babe's post on coupon clipping basics. If you want to take advantage of these deals, make sure to save the coupon inserts you receive in the mail or with your Sunday newspaper. Here's a great suggestion for how to handle coupon organization.
Clicking on these coupon links supports BargainBabe.com. This post is copyrighted by BargainBabe.com. Any other site posting this content is violating the DMCA.