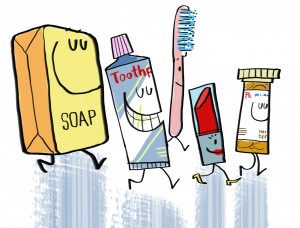 Get online coupons for these stores below. Reduce your grocery bill with Grocery University, a set of audio lessons crafted to save a lot more than you think you can on groceries.
Rite Aid – Common Sense with Money has the Rite Aid coupon deals including Kleenex Facial Tissue for $0.83 after coupon, Glade Aerosol Spray for $0.45 after coupon, and Palmolive Dish Liquid for $0.50 after coupon.
Staples – Hip 2 Save lists hot Staples coupons including free Avery Heavy Duty View Binder, free Staples Portable File Box, free 8 pack of 100% Recycled Bankers Box, and free 5 pack of BIC Mark-It Permanent Markers! Go straight to the Staples site.
CVS – Bargain Briana posts all the CVS coupon deals later today.
Target – This week's list of Target coupon deals will be up later today. Meanwhile, check out the the Kashi deals you can score at Target. Common Sense with Money shares the deal for Kashi Cereal and granola bars. You'll pay as low as $0.50 after coupons. Go to Target's online coupons.
Walgreens – The Walgreens coupon deals will be up later today.
Coupon Database – Get all the latest coupons from online sources, magazines, and in store offers through our free Coupon Database.
Drugstore rewards comparison – Bargain Babe recently compared the drugstore rewards programs for CVS, Rite Aid and Walgreens to determine which store has the best policy.
New to coupons? Check out Bargain Babe's post on coupon clipping basics. If you want to take advantage of these deals, make sure to save the coupon inserts you receive in the mail or with your Sunday newspaper. Here's a great suggestion for how to handle coupon organization. Clicking on these coupon links supports BargainBabe.com. This post is copyrighted by BargainBabe.com. Any other site posting this content is violating the DMCA.