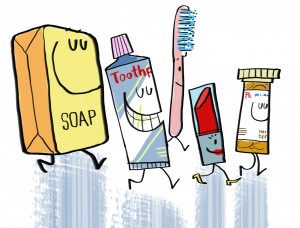 Get online coupons for these stores below. Reduce your grocery bill with Grocery University, a set of audio lessons crafted to save a lot more than you think you can on groceries.
CVS – Bargain Briana has all the CVS coupon deals for this week, including free Pumpkin Masters Carving Tools, free Gold Emblem Candy Corn, Autumn Mix, or Pumpkins, CVS Supreme Diapers or Training Pants for $4.99, and Extra Gum for $0.50 each.
Walgreens – Get all the Walgreens coupon deals for this week. Highlights include free DenTek Floss Picks, free TRUE2go Blood Glucose Monitor, free heramax Cold & Flu Relief Nasal Spray, and Brach's Autumn Candy for $1 each.
Target – This week's list of Target coupon deals will be posted later today. Go to Target's online coupons.
Staples – Hip 2 Save lists the hot Staples coupons including free Duracell Batteries AA or AAA 16 pack, HP Everyday 4×6 Photo Paper 100 pack for $1, Breast Cancer Awareness Writing Pad for $1. Plus, more $1 and $2 deals. Go straight to the Staples site.
Rite Aid – Common Sense with Money has the Rite Aid coupon deals including Carefree, U by Kotex Pantiliners for as low as free, EOS Shave Cream  for $1, and Ajax Dish Liquid or Renuzit Adjustables for as low as $0.38 each after coupon.
Coupon Database – Get all the latest coupons from online sources, magazines, and in store offers through our free Coupon Database.
Drugstore rewards comparison – Bargain Babe recently compared the drugstore rewards programs for CVS, Rite Aid and Walgreens to determine which store has the best policy.
New to coupons? Check out Bargain Babe's post on coupon clipping basics. If you want to take advantage of these deals, make sure to save the coupon inserts you receive in the mail or with your Sunday newspaper. Here's a great suggestion for how to handle coupon organization. Clicking on these coupon links supports BargainBabe.com.