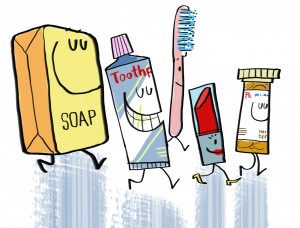 Get online coupons for these stores below. You can use My Coupon Database to search dozens of sites for more grocery and drugstore coupons available.
Target – This week's list of Target coupon deals will be posted later today. Go to Target's online coupons.
Staples – Hip 2 Save lists the hot Staples coupons later today. Go straight to the Staples site.
CVS – Bargain Briana has all the CVS coupon deals for this week, including free RepHresh Brilliant ph Tampons, free CVS Allergy Relief, free St. Joseph Aspirin, and Aussie or Herbal Essences Hair Products for as low as $0.99.
Walgreens – Get all the Walgreens coupon deals for this week. Highlights include Dawn Dishwashing Liquid  for $0.49, Colgate Optic White Toothpaste for $0.99, Airwick Freshmatic or Neutra Air Freshmatic Kit for $0.99, Playtex Gentle Glide or Sport for as low as $0.99, and Pure Silk or Barbasol Shave Cream for $0.19
Rite Aid – Common Sense with Money has the Rite Aid coupon deals including Irish Spring Deodorant for $0.99, Colgate Optic White Toothpaste for $0.99, Stayfree or Carefree Products for $0.50, and Bayer Advanced Aspirin for as low as free.
Coupon Database – Get all the latest coupons from online sources, magazines, and in store offers through our free Coupon Database.
Drugstore rewards comparison – Bargain Babe recently compared the drugstore rewards programs for CVS, Rite Aid and Walgreens to determine which store has the best policy.
New to coupons? Check out Bargain Babe's post on coupon clipping basics. If you want to take advantage of these deals, make sure to save the coupon inserts you receive in the mail or with your Sunday newspaper. Here's a great suggestion for how to handle coupon organization. Clicking on these coupon links supports BargainBabe.com.