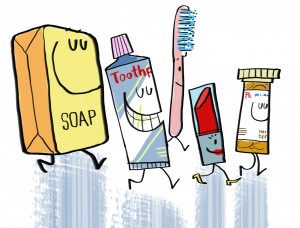 Get online coupons for these stores below.
Target – This week's list of Target coupon deals will be posted later today. Go to Target's online coupons.
Staples – Hip 2 Save lists the hot Staples coupons including lots of back to school deals! Highlights include Staples Composition Books for $0.10, Staples Standard-Size Striped Paper Clips 100 pack for $0.25, and Avery 5-Tab Insertable Dividers for $0.50. Plus, more deals for $1, $2, $4, and $5!
CVS – Bargain Briana has all the CVS coupon deals for this week, including Softsoap Body Wash, Liquid or Foaming Hand Soap  for $1.25, Orville Redenbacher's Popcorn for $1.50, and Aussie or Herbal Essences Shampoo, Conditioner, or Styler for $0.99.
Walgreens – Get all the Walgreens coupon deals for this week. Highlights include Colgate Total Advanced or Gum Defense Toothpaste or 360 Toothbrush for free, Crayola Crayons for free, Keri Lotion for free, and  Listerine Smart Rinse or Pocketpacks for free!
Rite Aid – Common Sense with Money has the Rite Aid coupon deals including two Degree, Dove or Speedstick Deodorant for free after coupon and +UPR, Arm and Hammer Toothpaste for as low as free, and Scunchi Elastics for $0.99 after +UPR.
Online coupons – Get the latest grocery coupons from Coupons.com.
Redplum coupons – Get the latest coupons from Redplum.
Drugstore rewards comparison – Bargain Babe recently compared the drugstore rewards programs for CVS, Rite Aid and Walgreens to determine which store has the best policy.
New to coupons? Check out Bargain Babe's post on coupon clipping basics. If you want to take advantage of these deals, make sure to save the coupon inserts you receive in the mail or with your Sunday newspaper. Here's a great suggestion for how to handle coupon organization. Clicking on these coupon links supports BargainBabe.com.