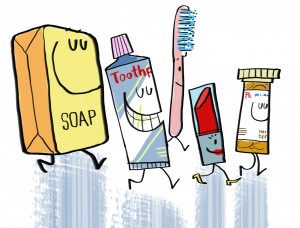 Get online coupons for these stores below.
Target – This week's list of Target coupon deals will be posted later today. Go to Target's online coupons.
Staples – Hip 2 Save lists the hot Staples coupons later today.
CVS – Bargain Briana has all the CVS coupon deals for this week, including free Skinny Cow Single Crisp or Clusters Candy, free Bic Soleil Shimmer Razor Starter Kit or Cartridges, Colgate Sensitive Pro Relief Toothpaste for $0.49, and Dawn Dish Liquid for $0.49.
Walgreens – Get all the Walgreens coupon deals for this week including nine freebies! Highlights include free Keri Lotion, free Goody Colour Collection Snap Clip, Crest Pro Health Mouthwash for $0.99, and Pantene Shampoo or Conditioner (12.6 oz) or Stylers  for $1.50.
Rite Aid – Common Sense with Money has the Rite Aid coupon deals including John Frieda products for as low as free after coupon, free Oral-B Complete or 3D Action Power Toothbrush or Refill, and St. Ives Bath and Skin Care or Noxzema Skin Care for $1.24.
Online coupons – Get the latest grocery coupons from Coupons.com.
Redplum coupons – Get the latest coupons from Redplum.
Drugstore rewards comparison – Bargain Babe recently compared the drugstore rewards programs for CVS, Rite Aid and Walgreens to determine which store has the best policy.
New to coupons? Check out Bargain Babe's post on coupon clipping basics. If you want to take advantage of these deals, make sure to save the coupon inserts you receive in the mail or with your Sunday newspaper. Here's a great suggestion for how to handle coupon organization. Clicking on these coupon links supports BargainBabe.com.