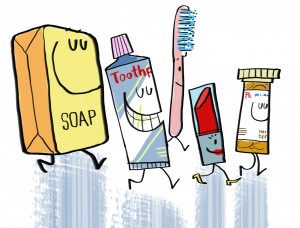 Get online coupons for these stores below.
Target – This week's list of Target coupon deals includes Breyer's Ice Cream as low as $1.24 each when you buy 2 after stacked coupons, and Coppertone Kids Sunscreen As low as $4.99 ea. after stacked coupons. Go to Target's online coupons.
Staples – Hip 2 Save lists the hot Staples coupons including free Pentel WOW! Retractable Ballpoint Pens, free Quickbooks Simple Start Online 2011 after rebate, and Adobe Photoshop Elements.
CVS – Bargain Briana has all the CVS coupon deals for this week, including free Zyrtec, free Schick Hydro 3 or Hydro 5, free Motrin PM, and free Bayer Advanced Aspirin. Walgreens – Get all the Walgreens coupon deals for this week. Highlights include free Colgate 360, MaxWhite, MaxFresh, or Total Toothbrush, free Air Freshener Kits, Rogaine for Men or Women as low as $5.99, and Mitchum or Lady Mitchum Deodorant as low as $0.99.
Rite Aid – Common Sense with Money has the Rite Aid coupon deals including free Arm & Hammer Toothpaste, Soft Scrub as low as $1.25 each after coupon, and buy one get one free Schick Hydro Razor.

Online coupons – Get the latest grocery coupons from Coupons.com.
Redplum coupons – Get the latest coupons from Redplum.
Drugstore rewards comparison – Bargain Babe recently compared the drugstore rewards programs for CVS, Rite Aid and Walgreens to determine which store has the best policy.
New to coupons? Check Bargain Babe's post on coupon clipping basics. If you want to take advantage of these deals, make sure to save the coupon inserts you receive in the mail or with your Sunday newspaper. Here's a great suggestion for how to handle coupon organization. Clicking on these coupon links supports BargainBabe.com.