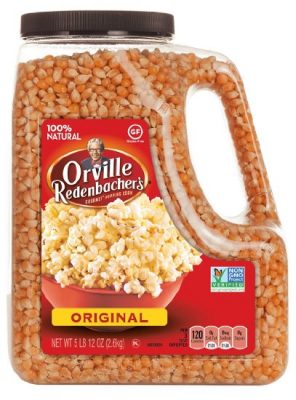 This may not seem like an exciting deal, but popcorn, especially Orville Redenbacher (which really is superior to other brands), can be really expensive! Here's a 5 lb 12 oz jug for only $8.24. You can also get an 8 lb jug for $11.46. Both work out to $0.09 per ounce. That's a steal!
Remember, Amazon prices can change at any time!
This post contains affiliate links.